Home Care Assistance – Home Services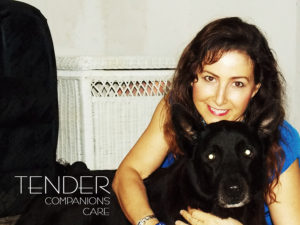 It's your best choice for compassionate quality care to start a beautiful friendship.
TCC has an expert team of professionals that can provide comprehensive home care and caregiver services in Pinellas and Pasco County communities, to adults within various age groups based on the customized needs of the individual and their family. We pride ourselves in consistently remaining trustworthy, professional and reliable. Family is an integral part of one's life. We take pride in being your extended family by assuming the role of companion and personal caregiver. It is common for families to tirelessly care for their loved ones for many years. Allow us to reduce any potential stress levels by leaving your concerns with us while you restore your family's balance. If only needed for a few hours a day, we look forward to building new relationships with you and your family.
Range of Services:
Companion Care
Personal Assistant
Live In Care
Travel Companion
Pet Care
Home Maker
Home Management
Mobility & Safety Assistance
Caring Attentive Oversight and Companionship
Transportation and Escort to Appointments (medical, social, religious)
Types of Care
Transportation and Appointments
Companionship
Standby Assist and reminders with Activities of Daily Living
Errand and Grocery Assist
Grooming and Dressing Guidance
Assistance in Fall Prevention and Safety
Walking Assistance
Medication Reminders
Diet Monitoring
Games and Activities to Stimulate Memory
Engaging and Interacting with Client in Activities and Events beneficial to their condition
Implementing and Managing Daily/Weekly Routine and Schedule
Organizing, Light Housekeeping
Certifications
Payment Options
Cash
Check
Payment Options Extra: Long Term Care Insurance
Payment Detail
Payroll Provided For Caregivers
HOURLY COMPANIONS
Hourly companions are available for as little as one hour, and up to 24 hours a day. We also offer the following services upon request; light housekeeping, errands, transportation, and all non-medical assistance in home.
LIVE IN COMPANION
Live-in companions can provide support for an extended period of time.
FACILITY SERVICE
Some seniors call independent, assisted, or skilled nursing facilities home. Tender Companions Care, Inc. TCC can provide just the support needed to help those seniors.
HOME MANAGEMENT/PERSONAL ASSISTANT
We can take the hassle out of your day, and free you up to do the things that you like to do and spend more time with your family and friends. We can help out with the tasks that you are no longer want to handle on your own – the grocery shopping, the pharmacy, the dry cleaners, watching your house, watering your plants, collecting your mail, taking care of  your pets, making sure anything that would need professional attention would get done such as lawn maintenance, pool maintenance, or just about any other task that you can think of.  Other services available are occasion reminders, helping you keep track of important dates of the people in your life, lunch or dinner delivery, travel arrangements, stand-by services – waiting for the cable guy, standing in line for tickets, etc.  We also offer help and assistance if you are going out of town by managing your house. Feel free to reach out and ask for any service that you don't see on this page.
PET CARE
At Tender Companions Care Inc. TCC we provide in home care pet care services while you are home or away.
Client Testimonials
Read testimonials from our satisfied clients.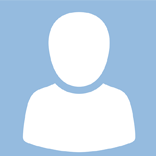 "PASSIONATE CARE TO OUR LOVE ONES!"
If I were you I would listen to recommendations from TCC founder, Michelle Lees. She has practical and sound advice in the care of your loved ones. I have personally known her for 10 plus years and she has been there to provide help with compassion.

"I WILL ALWAYS BE GRATEFUL FOR MICHELLE!"
Michelle helped me for 6 ½ years with my mom who had Alzheimer's. I could not have asked for a better person than Michelle. She was very attentive, caring, and personable with my mom. Michelle had a great rapport with my mom and my mom was always happy and well-taken care of with Michelle. I will always be grateful for Michelle…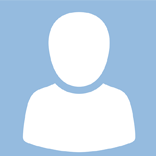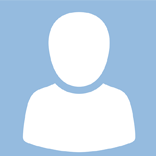 "WE HIGHLY RECOMMEND TENDER COMPANION CARE!"
For those who might be seeking care for a loved person, please consider "Tender Companions Care, Inc." Our family has enjoyed the skills, oversight and kindness they have provided and continue to provide, as of this writing, to an elderly family member. The staff has all been very nice and well trained in their function. Tender Companions gives our family constant insight to the life changes and challenges being experienced. Having insight allows us to determine the best approach for each issue or condition that would arise. As a trustworthy, reliable local service, we highly recommend Tender Companions Care, Inc.
-James
Clearwater, FL 5/2018

"PROFESSIONALISM, PUNCTUALITY, RESPONSIVENESS!"
When the time comes that we need special care for ourselves or for a loved one, it is good to know that a company like Tender Companions Care Inc exists. The owner is compassionate and very involved with the care plans for her clients, so you know that you or those you are responsible for, are in good hands. Her service is available for those returning home from a hospital stay, those needing assistance with daily, weekly or monthly chores,
assistance getting to appointments, etc. If you are looking to help those in need, be sure to call Michelle at Tender Companions Care.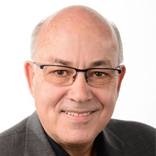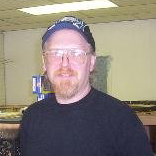 "YOUR TRUST WOULD BE WELL PLACED WITH MICHELLE AND HER TENDER COMPANIONS CAREGIVERS."
Michelle and her caregivers provided 24/7 care for my 99 year old mom and did a wonderful job. Those tasks included meal preparation, cleaning and coordinating hospice visits. Her caregivers are all well experienced and conscientious in their jobs. Michelle provides experienced suggestions pertaining to the elderly and the elderly characteristics.

"PROFESSIONALISM, PUNCTUALITY, QUALITY, RESPONSIVENESS, VALUE"
Michelle is very good at finding the right person to assist with your needs. Whether it is cooking, cleaning, light housekeeping, transportation,  pet care or other personal assistance, Michelle listens to you and your  family's needs to find the right caregiver or personal assistant.  Michelle is very responsive and always checks in to make sure you continue to receive excellent service. She even offered to personally come and walk  my dogs when our personal assistant was sick.  I highly recommend Michelle and Tender Companions Care.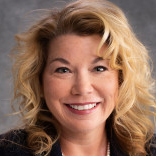 RANGE OF SERVICES
Companion Care
Personal Assistant
Live In Care
Travel Companion
Pet Care
Home Maker
Home Management
Mobility & safety assistance
Caring attentive oversight and companionship
Transportation and Escort to appointments (medical, social, religious)
TYPES OF CARE
Transportation and Appointments
Companionship
Standby Assist and reminders with Activities of Daily Living
Errand and Grocery Assist
Grooming and Dressing Guidance
Assistance in Fall Prevention and Safety
Walking Assistance
Medication Reminders
Diet Monitoring
Games and Activities to Stimulate Memory
Engaging and Interacting with Client in Activities and Events beneficial to their condition
Implementing and Managing Daily/Weekly Routine and Schedule
Organizing, Light Housekeeping